We have a saying at Ass Kickers United...if it's not worth measuring, it's not worth doing. The challenge is, when it comes to boxing and kickboxing, there aren't great options on the market for boxing activity measurement. The options are either way too expensive, or don't have a rich feature set, so Ass Kickers United set out to solve the problem. We are in the process of beta testing a mobile app for tracking boxing activity, and are looking for additional beta testers.
Our app PunchTrackr is currently in beta testing for iPhone users, and is styled and modeled after the activity tracking app on iPhone. It allows users to track historical workout progress measuring the number of punches thrown, average force of each punch, and adds enhanced social sharing of your workout details.
To sign up for the beta, add your email address via the "Join the Ass Kickers United movement" form at the bottom of this page.
Here's a short preview of what you will see: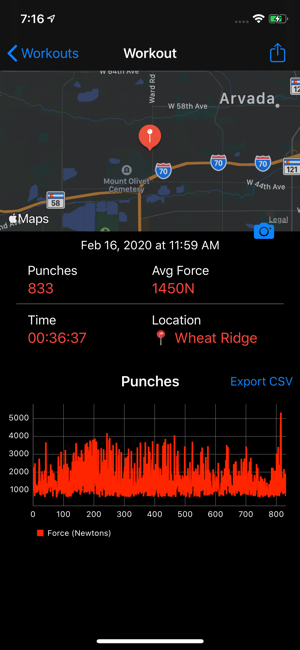 Saturday, February 22 2020